Cary
Cary is a thriving community in the heart of the Triangle area of North Carolina, between Raleigh and Research Triangle Park. Cary was recently recognized by Money Magazine as one of the Best Small Cities in America, ranking an impressive fifth on one of the magazine's annual lists of Best Places to Live. It is consistently ranked among the top cities in the country to live or work, to start a business, to raise a family, and to retire. 
Selling Your Home in Cary?
Cary Stats
Populations in 2013: 151,088 (100% urban 0%rural)
Population change since 2000: +59.8%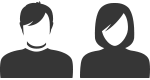 Males: 74,147  (49.1%)
Females: 76,941 (50.9%)
Median resident age: 36.6 years
North Carolina median age: 45.5 years

Cary Zip codes: 27502, 27511, 27513, 27519, 27523, 27539, 27562

Estimated median household income in 2012: $86,151 (it was $75,122 in 2000)
North Carolina: $45,150
Local Attractions
Lazy Daze Arts & Crafts Festival
Held downtown every August, Lazy Daze showcases arts and crafts produced by Cary residents. The festival begins with Cary's Town Crier official announcement and lasts most of the day. Held at Cary's Town Hall campus, it celebrates the last lazy days of summer!
William B. Umstead State Park
Nestled between Raleigh and Cary city limits, Umstead State Park offers peace and quiet within its 5,579-acre wooded space.
Cary Top Picks
Places To Eat
Downtown Cary
From Ashworth Drugs' old-fashioned soda fountain to charming cafes like Academy Street Bistro, downtown Cary is the best place in Cary for local dining. The variety of food and beverages is tremendous, reflecting the diversity of Cary's population: Turkish cuisine at The Bosphorus; Bond Brothers, a brewery and tap room; Chatham Hill winery, an urban winery with a tasting room; Brew, serving coffee and more; and Havana Grill, offering Cuban dining and a patio. 
Schools To Study
Wake County Public School System
Cary students can attend several public schools within the Wake County school district, which is the largest in the state and is nationally recognized for its student and faculty achievements.
Things To See
The Cary
Catch a movie at the revitalized Cary theater downtown. Built in 1946, The Cary today hosts live performances and films throughout the week.