Willow Springs
Part of the community charm is in the name. Known as Willow Springs or Willow Spring, this town has a laid-back atmosphere and country landscape about 20 miles from Raleigh. Located in both Wake and Johnston County, this unincorporated community is a fast growing area of the Triangle. 
Selling Your Home in Willow Springs?
Willow Springs Stats
Populations in 2013: 10,281 (98% urban, 2% rural)
Population change since 2000: +37.5%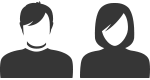 Males: 5,119 (49.7%)
Females: 5,172 (50.3%)
Median resident age: 33.8 years
North Carolina median age: 45.5 years

Zip code: 27592

Estimated median household income in 2012: $25,601
North Carolina: $45,150
Local Attractions
Farms
Featuring fresh produce at its farm stand, Hilltop Farms specializes in organic foods and sustainable agriculture. Their "pick your own" produce seasons are popular. Porter Farms & Nursery offers great strawberry picking and rave reviews for its ice cream!
Smith's Nursery
Strawberries, blueberries, tomatoes, and more are available during the season for visitors to select themselves. In the fall, Smith's Nursery offers hay rides, a goat walk, and fishing.
Willow Springs Top Picks
Places To Eat
NC-42 at I-40
Find nearly limitless casual and fine dining options serving everything from craft beers to waffles along NC-42. Locals love Sunni Sky's Homemade Ice Cream. 
Local Schools
Johnston County Schools
The Johnston County public school district provides a nurturing classroom environment for Willow Springs students to enjoy learning.
Things To See
Adams Vineyards & Winery
Taste local muscadine wine and Ma Joyce's homemade jams and jellies, and don't miss the "pick your own grapes" season in September.
Willow Springs Local Schools