Wake Forest
Home to Wake Forest College until it relocated in 1956, Wake Forest has a small-town atmosphere with the attraction of a city. Miles of greenways, community parks, and a historic downtown all contribute to Wake Forest's charm.
Located north of Raleigh, it offers easy access to all the things that the Triangle has to offer. This unique community has a thriving downtown, making it a vibrant, charming, place to live. Recreational opportunities are readily available, including an ice skating facility, soccer fields, baseball fields, and parks.
Selling Your Home in Wake Forest?
Wake Forest Stats
Populations in 2013: 34,752 (99% urban, 1% rural)
Population change since 2000: +176.1%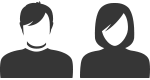 Males: 17,006 (48.9%)
Females: 17,746 (51.1%)
Median resident age: 34.2 years
North Carolina median age: 45.5 years

Wake Forest Zip codes: 27596

Estimated median household income in 2012: $71,926 (it was $52,307 in 2000)
North Carolina: $45,150
Local Attractions
Wake Forest Historic District
North Main Street, once called "Faculty Avenue," is the hub of history in Wake Forest. The original Wake Forest College campus boasts beautiful Colonial Revival-style buildings built between 1888 and 1953. The downtown historic district today features community parades and festivals throughout the year.
E. Carroll Joyner Park
Past and present combine at E. Carroll Joyner Park, where restored farm structures and a 1,000-lawn-seat amphitheater coexist. The park also features a perennial garden, an outdoor performance space, and a pecan grove.
Wake Forest Top Picks
Places To Eat
Downtown Wake Forest
Find fine dining and cozy cafes downtown. A few local favorites include Backfins Crab House, Over the Falls, and La Foresta Italian Cafe.
Local Schools
Wake County Public School System
Students in Wake Forest can attend public schools within the largest school district in North Carolina and enjoy nationally recognized academic and faculty success.
Things To See
Falls Lake State Recreation Area
Camping, fishing, and swimming are popular activities at the 26,000-acre park and expansive lake in Wake Forest.
Wake Forest Local Schools