Holly Springs
Named after the fresh-water springs in the area, Holly Springs feels like a country town. Since 2000, its population has blossomed, more than doubling in a decade, in part due to its prime location outside of Raleigh. Home to small businesses as well as multi-national firms, Holly Springs has something for everyone! 
Its parks, recreational activities, and cultural offerings abound, including a diversity of parks, a recreation center, a cultural arts center, a lake and retreat center, greenways, and two golf courses.
Selling Your Home in Holly Springs?
Holly Springs Stats
Populations in 2013: 28,915 (99% urban, 1% rural)
Population change since 2000: +214.6%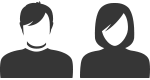 Males: 14,434 (49.9%)
Females: 14,481 (50.1%)
Median resident age: 33.1 years
North Carolina median age: 45.5 years

Holly Springs Zip codes: 27540

Estimated median household income in 2012: $86,430 (it was$69,550 in 2000)
North Carolina: $45,150
Local Attractions
Main Street
The quintessential center of Holly Springs life, Main Street has brick sidewalks and tree-lined streets. In December, the Happy Holly Days Christmas parade marches down Main Street.
Hollyfest
Celebrate community in Holly Springs by enjoying Hollyfest, held at the end of October every year. There is a pumpkin carving contest, a business expo, entertainment, and more at the Jefferson L. Sugg Farm at Bass Lake.
Holly Springs Top Picks
Places To Eat
Holly Springs Towne Center
Burgers, sandwiches, and other American fare are among the delicious dining options at restaurants like Mason Jar Tavern, Tijuana Flats, and Buffalo Wild Wings.
Local Schools
Wake County Public School System
The Wake County school district showcases quality with high student performance on AP exams and a high percentage of National Board Certified teachers.
Things To See
Farmers Market
Local agriculture and artisanal goods are on display Saturday mornings between May and October during the Holly Springs Farmers Market. The market, located on Main Street, is renowned for its farm-fresh produce, free range eggs, local honey, fresh baked goods, and all natural meats. 
Holly Springs Local Schools