Apex
Named for its location as the highest point along the Chatham Railroad, Apex is a prime location near Research Triangle Park. Residents call this charming community the "peak of good living" for its welcoming atmosphere and quality shopping experiences. 
The Town features more than 60 commercial and residential structures dating from 1870 to 1940. The downtown area is known for its shopping and dining. Apex is home to a Cultural Arts Center as well! Named the number one "Best Place to Live in America" by MONEY magazine, Apex is a great place to call home.
Selling Your Home in Apex?
Apex Stats
Populations in 2013: 42, 214 (100% urban 0%rural)
Population change since 2000: +108.9%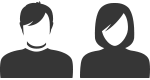 Males: 20,296 (48.1%)
Females: 21,918 (51.9%)
Median resident age: 34.3 years
North Carolina Median Age: 45.5

Apex Zip codes: 27502, 27511, 27513, 27519, 27523, 27539, 27562

Estimated median household income in 2012: $86,634 (it was $71,052 in 2000)
North Carolina: $45,150
Local Attractions
Beaver Creek Commons
Apex's largest retail center offers a SuperTarget, movie theater, Old Navy, Tuesday Morning, Lowes Home Improvement, and other national shopping favorites less than 10 minutes from the Apex town center.
Apex Peak Fest
Since 1980, Apex residents have celebrated their charming town on the first Saturday in May with local art showcases, carnival rides, food vendors, and a pancake breakfast to start the day. Apex Peak Fest takes place along Salem Street.
Apex Top Picks
Places To Eat
East Williams Street
From a 1950s dining atmosphere to a casual sushi bar, the variety of restaurants along East Williams Street include J&S New York Pizza, HWY 55, Skipper's Fish Fry, and many more.
Local Schools
Wake County Public School System
Nationally recognized for board-certified teachers and exceptional student performance, the Wake County school district offers quality education opportunities for Apex students.
Things To See
Salem Street
Along Apex's main street, you can find buildings dating back to the 1940s and charming local businesses. During the year, Salem Street is the town's center for parades, festivals, and community events. As part of a district recognized by the National Register of Historic Places, it includes the circa-1914 Apex Union Depot, a great example of late Victorian architecture.