Louisburg
Just a short drive from Raleigh, Louisburg is a historic community convenient to the Triangle. Small-town Louisburg has great commercial appeal, and its town festivals bring residents together. 
Its picturesque Main Street has churches and oak lined sidewalks, and its two river front parks contribute to its charm. Louisburg offers small town character with access to big city resources. In the summer, Friday nights on the Tar concerts  take place at the Downtown Louisburg Amphitheatre.
Selling Your Home in Louisburg?
Louisburg Stats
Populations in 2013: 3,488 (98% urban, 2% rural)
Population change since 2000: +12.1%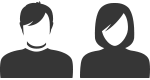 Males: 1,624 (46.6%)
Females: 1,864 (53.4%)
Median resident age: 38.2 years
North Carolina median age: 45.5 years

Louisburg Zip codes: 27549

Estimated median household income in 2012: $25,098 (it was $29,755 in 2000)
North Carolina: $45,150
Local Attractions
Tar River Festival
River Bend Park hosts children's rides, games, craft vendors, and entertainment every fall during Franklin County's popular Tar River Festival.
Louisburg Bike Trail
Winding through downtown from Vance-Granville Community College to River Bend Park, the bike trail offers scenic views of Louisburg.
Louisburg Top Picks
Places To Eat
Franklin Plaza
Iconic restaurants along Franklin Plaza in Louisburg offer national dining favorites like burgers, sandwiches, shakes, and breakfast food.
Local Schools
Franklin County Schools
Educational excellence and innovation are at the core of teaching at Franklin County public schools, and Louisburg students enjoy the stellar learning environment. Louisburg College, founded in 1857, is the nation's oldest private two year college. 
Things To See
River Bend Park
Lush green spaces, tree-covered lawns, and a winding river offer beautiful natural scenery along with the park's picnic shelter and fishing access.