Pittsboro
Established in 1785, Pittsboro is a cozy community in Chatham County, one of the fastest growing counties in the state. Pittsboro is located just 16 miles from Chapel Hill, 25 miles to Research Triangle Park, and 32 miles to Raleigh. Pittsboro is a short drive to the recreation areas at Jordan Lake State Park, and adjacent to one of North Carolina's newest Natural Areas: 960 acres along the scenic Haw River .
Its culture is arts-centered, and the downtown area showcases live music and masterpieces crafted by Pittsboro artists. The downtown hosts a fall festival each year, and a Christmas parade each December.
Selling Your Home in Pittsboro?
Pittsboro Stats
Populations in 2013: 3,962 (96% urban, 4% rural)
Population change since 2000: +78.0%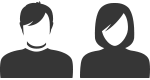 Males: 1,775 (44.8%)
Females: 2,187 (55.2%)
Median resident age: 41.4 years
North Carolina median age: 45.5 years

Zip code: 27312

Estimated median household income in 2012: $42,865 (it was $35,800 in 2000)
North Carolina: $45,150
Local Attractions
Downtown Art Galleries
Showcasing unique clothing, paintings, live music, and more by Pittsboro artists, the art galleries downtown focus on promoting Pittsboro's local art scene.
Chatham County Courthouse
The historic courthouse was originally built in the 1880s, and today it stands in the middle of a roundabout. It was put on the National Register of Historic Places in 1979.
Pittsboro Top Picks
Places To Eat
Downtown Pittsboro
Local cuisine is at the heart of dining in Pittsboro. Restaurants like Blue Dot Cafe, Virlie's Grill, and Cafe Diem are just a few popular options in downtown Pittsboro.
Local Schools
Chatham County Schools
Successful teachers and students foster a creative environment for learning in Pittsboro's public schools.
Things To See
Town Lake Park
Located close to downtown, the 36-acre park has two soccer fields, boardwalks, fitness equipment, and more.