Clayton
The Town of Clayton is one of the fastest growing cities in the Triangle. The downtown is thriving, and offers a variety of shopping, dining, arts, and cultural events. There are three golfing communities, and other recreational opportunities abound like the Clayton River Walk on the Neuse, part of the state-wide Mountain to the Sea Trail. 
Clayton is a North Carolina Main Street Community and a Main Street America Affiliate, and emphasizes preservation based economic development. It has a thriving art community. Check out the annual Town Square Concert Series, which offers free concerts throughout the summer.
Homes for Sale in Clayton, NC by Price
Selling Your Home in Clayton?
Clayton Stats
Populations in 2013: 17,694 (86% urban, 14% rural)
Population change since 2000: +153.8%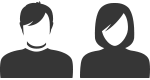 Males: 8,643   (48.8%)
Females: 9,051 (51.2%)
Median resident age: 33.4 years
North Carolina Median Age: 45.5

Clayton Zip codes: 27520, 27610

Estimated median household income in 2012: $57,525 (it was $44,750 in 2000)
North Carolina: $45,150
Local Attractions
The Clayton Center
Located in downtown Clayton, The Clayton Center offers affordable entertainment for community residents. The 600 seat auditorium hosts annual performing arts series and other cultural events. It is also used for wedding and other community events.
Clayton Fear Farm
Every October, Boyette Farms constructs a haunted house, indoor and outdoor maze, the spinning Vortex, and other spooky attractions. The Halloween festivities at Clayton Fear Farm are playful by day and scary by night.
Clayton, NC Top Picks
Places To Eat
Downtown Clayton
Enjoy down-home Southern cooking and delicious barbecue, burgers, and sandwiches at the various dining options along Main Street in Downtown Clayton. It is home to year round farmers markets as well. 
Local Schools
Johnston County Schools
The Johnston County school district cultivates students' love of learning, and its public schools boast over 200 National Board Certified teachers and $20 million in scholarships.
Things To See
301 Endless Yard Sale
Every June along US-301, Johnston County communities share antiques, collectibles, and more with each other.