Morrisville
Morrisville is a fast-growing community given its proximity to Research Triangle Park and the Raleigh-Durham International Airport. But its history and local charm add to Morrisville's appealing location in the Triangle area.
Known for its diversity, educated residents and cultural vibrancy, Morrisville has great appeal to foodies with its international cuisines such as Indian and Persian, as well as fantastic Southern restaurants. It offers outstanding quality of life to active and outdoor enthusiasts as well: Morrisville boasts one of the largest and tallest rock climbing gyms in the Southeast, Triangle Rock Club, as well as Crabtree Creek Nature Park, a 34-acre park with walking trails and a nature center.
Selling Your Home in Morrisville?
Morrisville Stats
Populations in 2013: 21,932 (100% urban, 0% rural)
Population change since 2000: +321.1%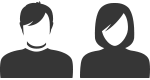 Males: 10,531 (48.0%)
Females: 1,864 (52.0%)
Median resident age: 32.5 years
North Carolina median age: 45.5 years

Zip code: 27560

Estimated median household income in 2012: $76,336 (it was $56,548 in 2000)
North Carolina: $45,150
Local Attractions
Park West Village
Morrisville is home to a large retail center in a prime location at the corner of Cary Parkway and Chapel Hill Road. Upscale restaurants, a movie theater, national shopping favorites, and residential real estate make Park West Village a desirable district.
Morrisville History Center
To commemorate the 150th anniversary of the Civil War, Morrisville installed a special history center in the Town Hall lobby. Witness Morrisville's story set within national history and explore the exhibits at Morrisville History Center.
Morrisville Top Picks
Places To Eat
Stone Creek Shopping Center
Sample local craft beers and enjoy national chain favorites like ZPizza, Red Bowl Asian Bistro, and Guacamaya Fresh Mex among the many restaurants in Stone Creek.
Local Schools
Wake County Public School System
Nationally recognized for board-certified teachers and outstanding student performance, the Wake County school district offers quality schools for Morrisville students.
Things To See
East Meets West Festival
The East Meets West Festival is held each September in Morrisville. It celebrates Morrisville, one of Wake County's most diverse communities, with a day of food, culture, and music from around the world.
Morrisville Local Schools