Fuquay-Varina
Selling Your Home in Fuquay-Varina?
Fuquay Stats
Populations in 2013: 21,277 (99% urban, 1% rural)
Population change since 2000: +169.4%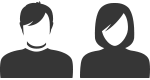 Males: 10,297 (48.4%)
Females: 10,980 (51.6%)
Median resident age: 34.2 years
North Carolina median age: 45.5 years

Fuquay-Varina Zip codes: 27540, 27603

Estimated median household income in 2012: $57,431 (it was $42,903 in 2000)
North Carolina: $45,150
Local Attractions
Aviator Brewery
Tour the microbrewery scene and taste 18 different craft beers at the Aviator Brewery. This local treasure began in an airplane hangar in 2008 and its distribution demand has taken off.
Fuquay Historic District
Stroll along tree-lined avenues and gaze into Fuquay-Varina's past. Several revitalized homes in the downtown district are listed on the National Historic Register. The Town has a number of art and cultural venues as well, including the Fuquay-Varina Arts Center and Fuquay-Varina Museums at Ashworth Park, and several parks. 
Fuquay Varina Top Picks
Places To Eat
Downtown Fuquay-Varina
From family-owned sandwich shops to national franchise favorites, downtown Fuquay-Varina offers a variety of delicious restaurant options.
Schools To Study
Wake County Public School System
With successful students and National Board Certified teachers, the Wake County public schools in Fuquay-Varina cultivate a caring community and learning environment.
Things To See
Fuquay Mineral Spring Park
See Fuquay-Varina's history commemorated at this park near downtown Fuquay. A restored spring house and granite historical marker pinpoint the location of the famed "healing waters."