Knightdale
Just outside of Raleigh, Knightdale is a growing town due to its prime location along Raleigh's Outer Beltline, I-540. Knightdale is also a community-centered town, with festivals and local parks bringing residents together.
Selling Your Home in Kinghtdale?
Knightdale Stats
Populations in 2013: 21,277 (99% urban, 1% rural)
Population change since 2000: +169.4%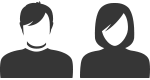 Males: 10,297 (48.4%)
Females: 10,980 (51.6%)
Median resident age: 34.2 years
North Carolina median age: 45.5 years

Knightdale Zip codes: 27540, 27603

Estimated median household income in 2012: $57,431 (it was $42,903 in 2000)
North Carolina: $45,150
Local Attractions
Knightdale Recreation Center
Just steps from Knightdale Community Park, the town's recreation center offers fitness classes and art programs for all ages of residents.
Knightdale Community Pool
Knightdale residents can relax in the pool, host parties at the clubhouse, and participate in swim lessons and water aerobics with friends and neighbors.
Knightdale Top Picks
Places To Eat
Knightdale Boulevard
Fried chicken, burgers, seafood, and more are classic dining favorites served at the iconic American restaurants along US-64.
Local Schools
Wake County Public Schools
Students in Knightdale benefit from one of the largest school systems in the nation, with over 200 board certified teachers and an exceptional learning environment.
Things To See
July 4th at Knightdale Station Park
The Knightdale community celebrates Independence Day in style with live bands, free activities, food trucks, hot air balloon rides, and more.