Garner
Garner is the perfect mix of urban and rural, just minutes from Downtown Raleigh. With dozens of community parks, local events, and entertainment, Garner lives up to its motto: "A Great Place to Be!" The town of 30,000 residents was named an "All-America City" in 2013 due to innovative, community led projects that improve the quality of life and expand educational and cultural opportunities for residents of all ages.
Garner's Independence Day Celebration, held each year on July 3rd at Lake Benson Park, is headlined by the North Carolina Symphony and the best fireworks show in the Triangle!
Selling Your Home in Garner?
Garner Stats
Populations in 2013: 26,772 (99% urban, 1% rural)
Population change since 2000: +50.8%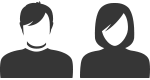 Males: 12,339 (46.1%)
Females: 14,433 (53.9%)
Median resident age: 37.1 years
North Carolina Median Age: 45.5

Garner Zip codes: 27529

Estimated median household income in 2012: $59,797 (it was $47,380 in 2000)
North Carolina: $45,150
Local Attractions
Garner Performing Arts Center
Housed in the former Garner High School, the performing arts center hosts public and private events, musicals, and activities. Its theater group, The Towne Players, has been named the "Best Community Theatre" in the Triangle.
Garner Community Parks
With picnic shelters, playgrounds, paved trails, and lakes, the parks in Garner have sports and nature facilities to serve its residents. White Deer Nature Park offers trails, unique playground equipments and a nature center, and connects to Lake Benson Park, which offers fishing, kayak and canoe rentals, and multiple picnic areas. 
Garner Top Picks
Places To Eat
White Oak Crossing
Enjoy Japanese cuisine, Mexican dishes, and franchise favorites at White Oak Crossing. Popular restaurants include Logan's Roadhouse, La Cocina, Panera, Chipolte, Garner Ale House, and many more.
Local Schools
Wake County Public School System
Garner students can learn in a quality educational environment within Wake County public schools, a district nationally recognized for its exceptional students and certified teachers.
Things To See
Garner Veterans Memorial
Located at Lake Benson Park, the memorial offers a "Walkway of Honor" for Garner area veterans.