Chadbourne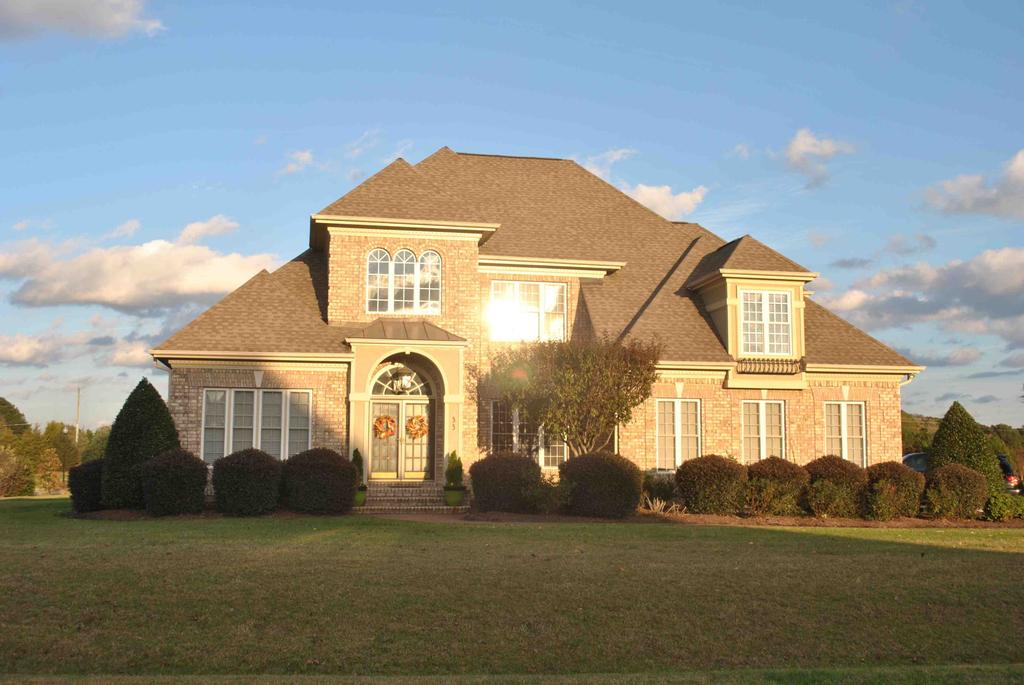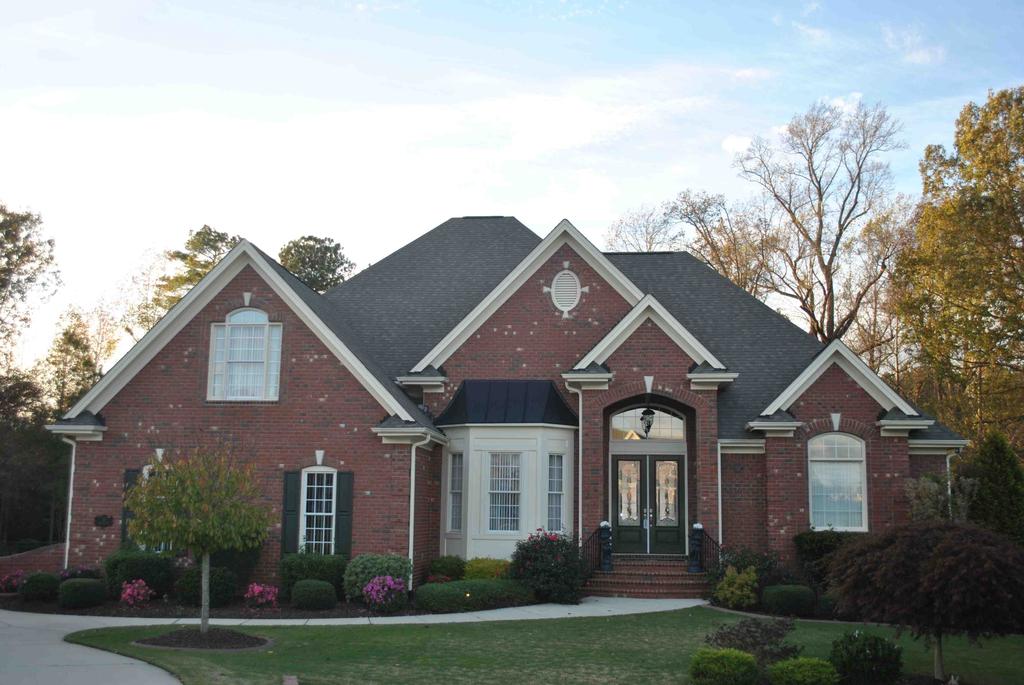 Breckenridge Drive
Garner, NC 27529
Price Range: $300,000 – $1,000,000
Square Footage: 2,700 – 4,600 sqft
This beautiful all brick estate community is located on the Johnston County side of Garner, just south of the corner of 50 hwy and 42 highway within two minutes of the nearest grocery store and amenities and approx. 5 minutes to 40 hwy. Chadbourne is approximately 1 hour and 45 minutes to the beach. Chadbourne is one of Garner's only all brick estate neighborhoods. Chadbourne features a clubhouse, tennis courts and community pool for all residents to enjoy. Chadbourne has lot sizes ranging from ½ acre to over 3 ½ acres. Homes range from $300-$1 million. Homes sizes range from 2700 to 4600 square feet.
Chadbourne Homes
Estate style homes that have majority brick exteriors. The community started with a select custom builder team and has kept this theme throughout so, each home offers something different than the other. There are approximately 10o homes in this community.
Chadbourne Amenities
Chadbourne is best known for large lots and privacy that each lot includes. The neighborhood amenities include a pool, clubhouse, tennis court and playground. The clubhouse is frequently used for committee and social events as well as being made available to residents for parties and meetings.  The clubhouse, also, includes a salon onsite.
History of Chadbourne
Historically farm land of the Stephenson Family. The Stephenson's brothers had dreams of developing this land into a beautiful community that they could continue to live in but, share with others and that is when the idea of Chadbourne came into play.
The development of the property is the culmination of a dream of Reid and Ken Stephenson of S&S Land Development. Driving thru the community you can feel the love and passion that was given to the planning of this development as the developers grew up on this land and wanted to make sure that their vision was upheld during this process.
Chadbourne Location
You have grocery shopping within two minutes of your home and at the 40 exit, which is approx. five minutes away, you have many shopping choices and restaurants to choose from and at White Oak shopping center you have even more selections which is about 15 minutes away. Chadbourne is about 1 hour and 45 minutes from Wrightsville Beach, so if you have a second home at the beach but, work in Raleigh, this is the perfect location for you. The 540 corridor plans are in the works to being completed in this portion, as well, which will make this area even more accessible to all areas of Wake County.
A sampling of some of the business and services located just outside the community include:
Target, Cabella's,T.J. Maxx, Ross, BJ's, Rack Room Shoes, Walmart, Best Buy, Kohls, Five Below, Staples, Burlington Coat Factory, PetSmart
Verizon Wireless, Sprint
Restaurants and Sports Bars like: Carolina Ale House, La Cocina, Buffalo Wild Wings, Carolina Barbque, Stephenson's Bbque, Ruby Tuesday, TGI Fridays, Buffalo Brothers, Long Horn, Outback, Apple Bees, Cracker Barrel, Aversboro Sports Bar, La Fiesta, Starbucks and several local restaurants
Regals Cinema
Walgreens, CVS
Planet Fitness, Rex Health Care Center
Wake Med Garner Healthplex- Emergency and Trauma and Johnston Health Hospital
Lowes Foods Grocery Store and Food Lion
Lowes Home Improvement
Lake Benson Park which features a walking trail, playgrounds and a lake that is over 330 acres
White Deer Park that has two beautiful playgrounds. Lake Benson and White Deer Park are joined by a great walking, running, biking trail.
History and Growth of the Town of Garner, NC
Garner got is start in 1947 when the railroad came thru this area and Garner got it's first railroad station. Garner is located in St. Mary's Township, which got its name from a Church of England Parish. There were settlers in the area before the Revolutionary War with documentation going all the way back to 1756. Garner was connected with the city of Raleigh in 1876 by an unpaved Rd. known as Holloman's Road and now known as Highway 70.
The importance of this link to the state capital is the fact that this small section of road is become what was known one of the oldest and longest traveled stretch of roads in North Carolina, Central Highway. In 1878 the little community succeeded in getting a post office established. This was when the name "Garner's Stating" originated. Farming was the chief source of income for the early settlers of Garner and cotton was the primary crop. Right before the turn of the century, some small businesses were being developed. Some of the first small business in the area were a wood shop, mercantile business, a drug store and several general stores, cotton gins, blacksmith, repair shops, banks and the list continues to grows.
With the population and residential growth continuing in the area, Garner has burgeoned in business and service establishments, both within the corporation limits and the extraterritorial jurisdiction of the town. Town officials predict the town will continue to grow at a rapid rate as it is a great place to be minutes from downtown Raleigh and less than two hours from the beach.
Garner Facts
Area: 14.79 square miles
Population (2014): approx. 30,000
Majority of Garner is in Wake County some of it is in Johnston County
Travel: Raleigh – from the town of Garner proper 10 minutes to downtown
Research Triangle Park – 35 minutes
Raleigh Durham International (RDU) Airport – 30 minutes
Wrightsville Beach 2 hours and many other beaches within this approx. timeframe
Raleigh Facts
Area: 145 square miles (2013)
Population (2014): approx. 431,746 Raleigh MSA: 1,242,974