Angier
Small-town Angier celebrates community with local festivals and a cozy downtown. Just minutes from Raleigh, the town is vibrant and active. Located in northern Harnett County, Angier is part of the greater Triangle area, with access to big city amenities while maintaining a small town feel.
Visit Jack Marley Park, a 33 acre park with a 6 acre pond, check out Gregory Vineyard, or visit the Angier Library to get a sense of the variety that this community offers.
Selling Your Home in Angier?
Angier Stats
Populations in 2013: 4,718 (98% urban 2%rural)
Population change since 2000: +38.0%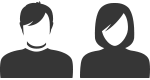 Males: 2,200 (46.6%)
Females: 2,518 (53.4%)
Median resident age: 34.3 years
North Carolina median age: 45.5 years

Zip codes: 27501, 27526, 27592

Estimated median household income in 2012: $44,753 (it was $33,849 in 2000)
North Carolina: $45,150
Local Attractions
Crepe Myrtle Festival
Thousands of residents and visitors flock to celebrate "The Town of Crepe Myrtles" in September with games, rides, food, live music, and community fun.
Raven Rock State Park
Just 25 minutes from downtown Angier, Raven Rock is the center of outdoor recreation. Camping, fishing, picnicking, and hiking are offered at this breathtaking natural area.
Angier Top Picks
Places To Eat
Downtown Angier
Sample local flavors and twists on international cuisine at the Brick & Mortar Grill, Red Barn Grill, Taqueria San Luis, and more in downtown Angier.
Local Schools
Harnett County Schools
The public schools in Angier boast the latest technology, high student achievement, and board certified teachers within the Harnett County school district.
Things To See
Depot Square
Angier's town square is the center of the community. Festivals and parades take place at Depot Square throughout the year.