Raleigh
Raleigh sits close to the geographical center of North Carolina, a fitting place for the state's seat of government. Divided into several areas, Raleigh has distinct historic and contemporary culture that fosters new experiences for both visitors and residents.
Selling Your Home in Raleigh?
Raleigh Stats
Populations in 2013: 431,746 (100% urban, 0% rural)
Population change since 2000: +56.4%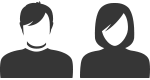 Males: 208,248 (48.2%)
Females: 223,498  (51.8%)
Median resident age: 32 years
North Carolina Median Age: 45.5

Raleigh Zip codes: 27587, 27601, 27605, 27608, 27609, 27612, 27613, 27614, 27615, 27616

Estimated median household income in 2012: $53,653 (it was $46,612 in 2000)
North Carolina: $45,150
Local Attractions
Fayetteville Street
Downtown Raleigh's main street is the hub of the capital city's events. Fayetteville Street hosts Food Truck Rodeos, annual festivals, and a First Night Raleigh New Year's celebration featuring the local Acorn Drop.
North Carolina State Fairgrounds
Located in West Raleigh, the NC State Fairgrounds hosts exposition shows and the Raleigh Flea Market all year long. In October, the North Carolina State Fair draws tens of thousands of people from all over the state with agricultural showcases, carnival rides, and a fireworks display.
Raleigh Top Picks
Places To Eat
North Hills
Serving diverse culinary favorites from burgers to sushi, North Hills is home to beloved restaurants such as Mia Francesca, Fox & Hound, and The Cowfish.
Local Schools
Wake County Public School System
Public school students in Raleigh are part of the largest school district in North Carolina and 16th largest in the nation. Wake County schools has been recognized nationally for spotlighting student success.
Things To See
First Night Raleigh & Acorn Drop
Raleigh is the "City of Oaks," and every New Year's Eve the city celebrates with carnival rides, fireworks, and Raleigh's own version of the Times Square Ball Drop with a giant acorn.