Rolesville
Located just northeast of Raleigh in Wake County, Rolesville holds the distinction of second oldest town in Wake County. Its prime location near Raleigh is one reason that makes Rolesville an attractive place to live in the Triangle. It is one of the fastest growing municipalities in the state of North Carolina. 
Just five miles from Interstate 540, it is strategically located near the popular north campus of Wake Tech Community College.  Large shopping malls and commercial centers, such as Triangle Town Center, are less than ten miles away.
Selling Your Home in Rolesville?
Rolesville Stats
Populations in 2013: 4,649 (88% urban, 12% rural)
Population change since 2000: +412.6%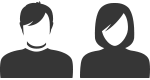 Males: 2,436 (52.4%)
Females: 2,213 (47.6%)
Median resident age: 35.2 years
North Carolina median age: 45.5 years

Zip code: 27571

Estimated median household income in 2012: $68,125 (it was $46,838 in 2000)
North Carolina: $45,150
Local Attractions
Fall FunFest
Experience close community during a vibrant time of year. Rolesville's November FunFest showcases Rolesville arts and crafts, food, and more.
Rolesville Main Street Park
With picnic shelters, a gazebo, playground, and winding greenway trails, the park on Main Street offers green spaces and a relaxing environment for outdoor recreation.
Rolesville Top Picks
Places To Eat
South Main Street
North Carolina barbecue and seafood are among the most popular dining options offered at the restaurants along Main Street in Rolesville. Check out the breakfast offerings at Rolesville Diner! 
Local Schools
Wake County Public School System
Rolesville students enjoy learning in a nurturing educational environment within a school district nationally known for its quality of teachers.
Things To See
Mill Bridge Nature Park
Explore local landscape and enjoy peace and quiet in the park, which has a 200-seat amphitheatre and greenway trails that connect with nearby Wake Forest greenways.