Franklinton
A small, community-centered town about 25 miles from Raleigh, Franklinton has grown from an industrial town rooted in the railroad to a modern, tightly knit residential community. It is located along Capital Boulevard a few miles north of Wake Forest.
Selling Your Home in Franklinton?
Franklinton Stats
Populations in 2013: 2,084 (0% urban 100%rural)
Population change since 2000: +19.4%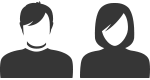 Males: 914  (43.9%)
Females: 1,170 (56.1%)
Median resident age: 40.6 years
North Carolina median age: 37.9 years

Franklinton Zip codes: 27525

Estimated median household income in 2013: $29,804 (it was $28,571 in 2000)
North Carolina: $45,906
Local Attractions
Frankenfest on Main
Celebrate the fall season and the Franklinton community with your friends and neighbors at Frankenfest on Main, an annual event help in historic uptown.
PreddyFest Bluegrass Festival
The vibrant local culture is enhanced with music, natural beauty, camping, and community traditions at Franklinton's popular PreddyFest Bluegrass Festival. 
Franklinton Top Picks
Places To Eat
Capital Boulevard
Lined with a variety of dining favorites, from national chains you love to local one-of-a-kind treasures, Capital Boulevard in Franklinton offers plenty of places to enjoy.
Schools To Study
Franklin County Schools
Franklinton students can attend public schools within the Franklin County school district, known for its small class sizes and nurturing learning environments.
Things To See
Main Street
Franklinton's Main Street preserve's the town's charming character with historic homes and flat brick storefronts, and town events connect its past with the future.
Franklinton Schools to Study