Fearrington Village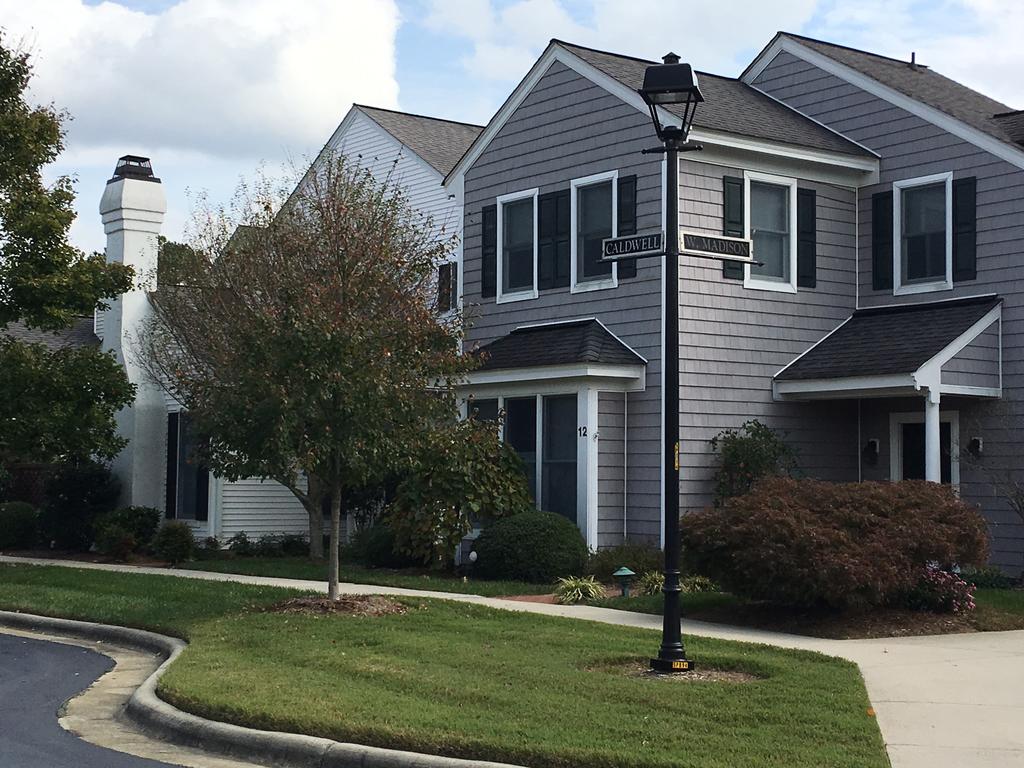 Village Way
Pittsboro, NC 27312
Price Range: $182,000 – $639,000
Square Footage: 1,420 – 3,500 sqft
Homes for Sale in Fearrington Village by Price
About Fearrington Village in Pittsboro, NC
Located in the quaint town of Pittsboro, just south of Chapel Hill NC, Fearrington Village is reminiscent of an English countryside village. Encompassing 1200 acres of farmland dating back to the 1700s, the community and village were established in the 1970's by Fitch Creations who continue to be the exclusive builder and developer today.
Fearrington Village Homes
Fearrington Village is home to nearly 2,000 residents, including active retirees, young families and working professionals. It offers diverse neighborhoods, from dramatic wooded estates to smaller-scale single-family homes and town-homes close to the amenities of our Village Center.
Homes range in size from 1686-2700 SF for Townhomes and Single Family homes start at 1420 SF for cottage style homes up and go up to 3500 SF for larger estate style homes.
Prices in 2016 ranged from $182,000 to $639,000 for Single Family Homes and $227,000 to $399,000 for Attached Townhomes.
Amenities:
Fearrington Village has many attractions and amenities available to both residents and non-residents including:
An award wining restaurant- The Fearrington House
A Café and Bar
Shopping
Massage Therapy and Spa 
Inn
Bookstore
Farmer's Market
Swimming Pool
Tennis Courts
History:
The community began in 1974 when R.B. Fitch and his late wife Jenny purchased the two-centuries old dairy farm from Jesse Fearrington. Jesse inherited the farm that was started by his great-great grandfather, William Cole who staked out a 640-acre claim in 1786. They named the community Fearrington to honor the stewardship of Jesse and his forebears. The Fitches slowly began to craft a unique community where residents would enjoy dining, relaxing, shopping and living.
Directions from Raleigh/Apex
Take Highway 64 West from US 1. Head west for 16.8 miles crossing Jordan Lake twice. Take a right at the stop light on Mount Gilead Church Road (by Service Station and Self Storage Center). Follow Mount Gilead Church Road until it ends at US 15-501. Turn right onto US 15-501 North and drive 1/4 mile. Turn right at the second Fearrington Village entrance at the stoplight.
Directions from Raleigh-Durham Airport/Raleigh/Cary
Take I-40 West. Turn off at Exit 273A/Chapel Hill and follow Route NC 54 West. Stay on 54 West 3 miles until you come to an overpass. Just beyond the overpass, turn right on NC 54 West/15-501 South bypass. Stay on bypass 2.2 miles & exit at the Chapel Hill – Pittsboro exit. Turn left onto US 15-501 South. Go 8 miles until you see Fearrington Village on the left.